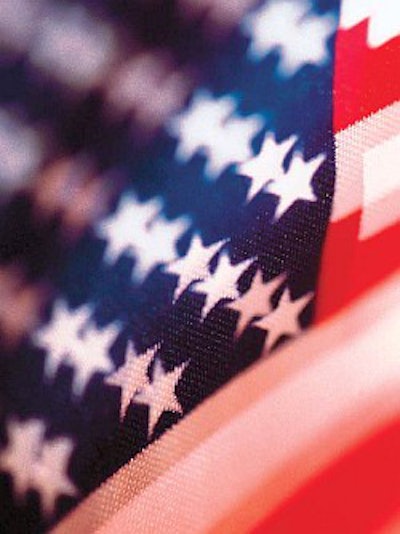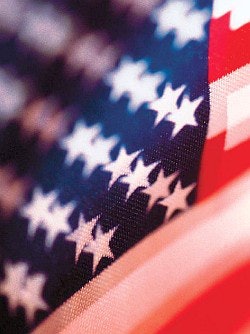 The year 2001 was an uncertain one by any account. The nation started the year with a new president and an economy that, after years of unstoppable growth, was shifting down a few gears. As the year continued, that became even more evident as tech companies crumbled and the stock market suffered. Speculation ran rampant that the boom times' bubble was finally going to burst, and frontpage headlines ran around the world when the president dared utter the "R" word—recession.
The wood flooring industry is far from high-tech, but it enjoyed the boom years nearly as much as the darlings of the NASDAQ. Business was so good for so long that it seemed unfathomable it would end. Fortunately, as 2001 progressed and the tech companies fell, the wood flooring industry didn't suffer the same fate. By late summer, however, it was evident to many that the booming years were over for now. The industry wasn't stopping by any means, but for most companies, there was a perceptible slowdown.
Then, on the morning of September 11, life as Americans knew it came to a tragic standstill. The effects were felt thousands of miles away long after the terrorist attacks as the United States became a nation in mourning gripped with fear of the unknown. In that climate, business concerns seemed secondary to a national tragedy. (See "Post-9/11 in NYC" sidebar, page 26.) "You just saw the focus go away from day-to-day work. People were not focused on going out and selling floors, laying floors, talking about new products," says Wade Verble, national sales manager for Brooklyn, N.Y.-based manufacturer DriTac Adhesive Group. "I can remember being down in Florida holding a meeting, and everybody's wife was calling because the anthrax scare started in Miami. The wife of one of my customers called and didn't know whether to get the mail or run." Ever since, travel has been "absolutely brutal," he adds.
Brutal or not, people quickly learned to function despite the specter of more attacks. They patiently endured hours of security at airports and cautiously felt safer with each day that passed without more tragedy. Gradually, daily life resumed, although it was widely acknowledged that American life would never be the same.
At Ferndale, Mich.-based distributor Erickson's Flooring and Supply, Vice President of Sales and Marketing Greg Williams says he feared that after Sept. 11, he would have to write off the rest of the year. "The reality is people came to understand that after September 11, their lives had to go on," Williams says. "It took about six weeks for them to figure that out, but once they did, a lot of business was conducted as usual. We had a tremendous backlog that accelerated in the fourth quarter." In Boston,distributor Wood Pro experienced a similar phenomenon. General Manager Tony Benvenuti estimates that business for about three weeks after the attacks was "just destroyed," but the company experienced a very strong October and November.
That was a relief to thousands of business people who feared the worst for the health of an already tenuous economy. "I was scared to death in September that it would just be a disaster, because the whole week after September 11 shutdown," says Neil Poland, president of Johnson City, Tenn.-based Mullican Flooring. To his surprise, the company "pulled out a really good month in September, and then in October the momentum was tremendous … I really expected January, February and March to be the worst of this thing for us, and January was great, relatively speaking."
Uncertain Times
Now, months into 2002, there is little consensus about what the economic state of the wood flooring industry truly is. Some companies are flourishing; others lament a truly difficult year. It may depend on a host of factors, from geographic region to which products are sold. Many companies are struggling to find any rhyme or reason to the seemingly unpredictable swings between sales and slumps. What is acknowledged is a general air of caution about the economy.
"I think it's kind of an adjustment; we're doing things kind of differently now," says John Goss, president of Seattle-based Woodwise/Design Hardwood Products. "People are more careful about how they're spending their money, more thoughtful about it." Despite that, Goss is positive about the industry, and in January his company experienced its best month ever. "I'm not seeing a whole lot of negativity out there other than the negative conversation," he says. "It's almost like fear is causing more than anything else; the fears can become reality."
In many regions, a slew of layoffs in high-tech and other well-paying jobs is a tangible factor in a more challenging wood flooring market. In Denver, "We lost jobs right in the heart of the buying power for the good-sized wood flooring jobs," says Jim Duffey, vice president and general manager at distributor Palo Duro. "We lost jobs with the people who had the ability to buy homes and put 1,000 square feet of wood into them, as opposed to tract homes that may have wood flooring in just the entryway and kitchen," he explains. Now, a shortage of buyers is combining with too much new home inventory. "Builders built like buyers were never going to stop coming, and never stop coming prequalified and dual-income," he says. Despite new challenges, the market is still relatively healthy, he explains. "Wood is still a great growth market, but it's changed. What to do and how to survive and grow now is a lot more demanding than it was three years ago."
That may take adjustments for an industry somewhat spoiled by years of nearly unstoppable growth. From manufacturers down to contractors, the reality of economic cycles can be difficult to digest.
At Raleigh, N.C.-based Horizon Forest Products, "I just see this big spread between customers who are very busy and those who are searching for work,"says Vice President David Williams, who is also president of the National Wood Flooring Association. Williams sees no distinguishing factors between the two groups. "I think they're a little bit confused about what's going on; they're used to being several weeks behind," he says.
His customers aren't the only ones left scratching their heads at the unpredictable swings in business. "It's confusing even for us as a business," Williams says, echoing a sentiment shared by many manufacturers and distributors alike as 2002 begins. "One month can be very good, the next slows down, the next takes off—it's hard to manage a business like that. It's hard to manage inventory and personnel when you don't know what's happening during the month." Businesses are left with no choice but to ride the waves as best they can and "watch their cash flow very, very carefully," he says.
Some regions of the country seem untouched by any economic turmoil. "Southern California seems to not be in a recession," says Steve Taylor, division manager at the San Diego, Calif., branch of Wood Flooring Distributors. "There's still money moving around and people can afford these things. There's the desire to have it and the money to buy it." Wood flooring is a hot item, he says,and the local wood flooring market demonstrates this fact: "It's been good for all of us. There are more distributors in this town, all bigger than they used to be, and all seem to be doing well, and there are many, many more contractors with more workers," he says.
Investing at Home
Amid a struggling economy during 2001 and the beginning of 2002, there has been one reliable shining star—the construction industry. Spurred on with help from Alan Greenspan and the Federal Reserve, interest rates are the lowest in decades, helping housing starts remain strong. (See charts on page 44.) That bodes well for an industry as closely tied to new construction as the wood flooring industry is.
"The building industry is probably the only one that hasn't felt the real crash everybody else has," says Benvenuti. "Housing starts have still been pretty good, and interest rates have been low. It's almost free for people to do things for their house."
General Manager Ron Domkowski at Lincolnshire, Ill.-based manufacturer Powernail Company also points to the housing industry as the key factor. "As far as we can tell, all the turmoil since Sept. 11 has had absolutely no impact," Domkowski says. "We had the best January in seven years, and we attribute that to the housing industry." Right now, putting money into a house can be one of the wisest money management decisions made, he points out. "If you look at investments, where can you get a good return on your money. Not even CDs. So what do you do. You invest it back in your home. You'll get it back in spades when you go to sell your house, so real estate remains a very viable place to put your money while things settle down."
Even in areas where business has been lackluster, distributors report that "word on the street" looks to see business pick up later in spring and into summer. Those forecasts hinge on some wild cards. One is increasing unemployment; another is the possibility of rising interest rates. Fortunately, it appears that interest rates should remain stable for the near future.
A Crowded Market
If the number of companies entering the market or increasing capacity is any indication of an industry's health, then it would appear that the wood flooring industry is no less than vibrant. There is a seemingly endless supply of new manufacturers and new capacities at existing producers.
That constant influx can leave some segments of the industry less than vibrant, however. The unfinished strip market is encountering challenges now that the explosive growth of previous years has slowed. Shipment figures from Memphis, Tenn.-based NOFMA, The Wood Flooring Manufacturers Association, revealed that strip shipments for 2001 were up only 3 percent. "Production capacity was up, but the shipments were not up that much," says Tommy Maxwell of Monticello, Ark.-based Maxwell Hardwood Flooring and also president of NOFMA. "It's nowhere close to the potential. There's a lot of untapped capacity out there."
The increased capacity applies not only to domestic strip producers, but also many other categories of wood flooring. "Brazilian cherry and some of the South American products were really a proprietary product sold as a real upgrade a few years ago," says Erickson's Williams. "Now, because of all these manufacturers in the marketplace, they've devalued it; they've created a commodity product out of Brazilian cherry."
At Memphis, Tenn.-based Global Market Partners, President Lanny Trottman imports longstrip flooring from Scandinavia. "The thing we've seen the most of is products coming in from the Far East, particularly in longstrip," he says. "When I started this business in '93, there were really only a handful—maybe five or six companies—bringing longstrip into the U.S. Now there's maybe 30." Although he sells his product on the merits of quality, competition is getting "very difficult," and an influx of European manufacturers is also appearing.
At Surfaces 2002 in January, a walk through the show floor was concrete evidence of the plentitude of newcomers, especially Asian, to the industry. In particular, there seemed to be a new bamboo company around every corner, but companies offering all types of flooring were debuting as well.
"It's too early to tell whether they'll be fortunate enough to gain distribution and the confidence of the flooring trade. The biggest problem to entry in this country is gaining distribution," Poland says. "If they cannot get the confidence of enough distributors, they're not going to be successful. We're watching it closely; I think it's a concern." It is typically easier for Asian manufacturers to first enter markets in Europe, he explains, where manufacturers have historically been more expensive.
John Pankratz Jr. at distributor Kelly-Goodwin Company based in Tukwila, Wash., agrees that distributors are cautious about taking on a lot of new products from foreign manufacturers. Every distributor has been burned at least once by a supplier that turned out to not be trustworthy, he says. "A lot of these foreign companies don't offer some of the things the domestic manufacturers offer, like warranties, technical assistance, local representation… those are big selling points; it instills confidence in the product when you know that if you have a problem, it's going to be taken care of. The foreign manufacturers have a long way to go in that respect," he explains.
A multitude of manufacturers north of the border also are looking for markets for their products. "I probably get five calls a week from different Canadian manufacturers just trying to move unfinished and prefinished flooring. I don't know how they all survive," says distributor Benvenuti.
Faced with distributors who are already saturated with a bevy of manufacturers, new suppliers often try to bypass distribution entirely. That can be a difficult task in an industry traditionally reliant on a network of wood flooring distributors.
Of course, no distributor likes the idea of manufacturers selling direct. At Palo Duro, Duffey also sees the potential for greater harm to the wood flooring industry in general. "The education provided by the network of responsible manufacturers, distributors and good dealers is what keeps the consumer out of the hole and gives overall wood flooring a good name as a quality floor covering," he says. "We're an advocate of one thing and one thing only when we're on a complaint or go in to advise people—all we want is to see a happy consumer. Nobody sells wood flooring more for this industry than a happy consumer."
There is a perceived threat to quality across all products in the industry, not just wood flooring. There are new manufacturers entering the market for nearly every product category, from adhesives to nailers. Many companies don't see it as a direct threat, however.
"There's definitely increased competition, but competition makes you better and stronger," says Jim Wallick, vice president of sales and marketing at Deer Park, N.Y.-based Mercer Abrasives. "The thing that is a little scary is that people are coming in with inferior products and marketing them as premium products." With a slowdown in the industry, Wallick feels that buyers will turn to trusted, established companies.
The heightening competition covers all levels of the industry, as well, not just the manufacturing base. "There are many more people entering the industry, from floor installers to smaller distributors to larger distributors. In the recession, I think there will be consolidation at some point at all levels," Wallick says. "Right now, I see a lot of people going into it, because it's a growth industry. Then you go through these lean years, and it shakes out a little."
Trottman agrees, guessing that at some point there will be a "tremendous amount of washout" in the unfinished strip business. Companies with more specialized products will find it easier to compete, he predicts.
Taylor also envisions a point where the industry shakes out to some degree. "The really smart ones are going to survive," he says. "The big companies will survive, and the smaller companies that make it through will thrive and will have a market for their products, but a bunch won't."
Overall, the health of the industry still receives high marks. The question is simply how much it can support. "The hardwood flooring business is still a very good business. People see that in other parts of the industry, and everybody wants to get on and get a small piece of that," Horizon's Williams says. "But there's only so much room on the train; everybody can't get on at one time."
The Price is Not Right
One factor where that's become evident is in pricing. Whether it's abrasives or longstrip, a flood of manufacturers combined with a general slowing of the industry yields predictable results on price tags. Hardest hit of all is the industry's bread and butter—the unfinished strip market. Distributors refer to the current pricing on strip flooring with words such as "abysmal," "a struggle" or just downright "scary." Especially hard hit are those not carrying the industry's biggest lines.
At Wood Pro, Benvenuti describes a typical situation: "Even if you sell it [unfinished strip] at 5 percent over your cost, that's 30 percent too high," he laments. "Even if you have much better quality products, when you're talking 50or 75 cents, that's a lot of money, whether it's bad or not. People don't care—on 1,000 feet, that's maybe $700—the guy will bang it in." Benvenuti also sees the same phenomenon right now with prefinished flooring. That's an especially startling development, because prefinished flooring has traditionally been an area with the potential for higher profits.
Manufacturers are just as concerned as their distributors over the unfinished strip situation. "The market has not grown as fast over the last 12 months as it had in previous years; therefore, with all the new production capacities that have been added, the market is much more competitive," Maxwell says. "Profit margins have been squeezed throughout the industry, especially at the manufacturing level."
The current price squeeze serves to effectively add insult to injury, as unfinished strip was never a high-profit item to begin with. "One thing that concerns me is that looking at the price of unfinished hardwood flooring over the years, it really doesn't follow inflation," Pankratz says. "I look at the last 18 years I've been purchasing, and select red and common red aren't too much higher than when I started in '85. I was offered common red for under $1.60, and when I first started, it was maybe $1.20."
At Erickson's, Williams says pricing is about as low as it has been for about eight years. The competitiveness of the marketplace has increased while the quality of the materials is decreasing, with some manufacturers trying to pass them off as better-grade products. DriTac's Verble thinks the price crunch will result in increased pressure on research and development to focus on creating products their companies can manufacture at more cost-competitive prices.
At a time of pricing challenges, companies need to think about where they are positioning themselves and which customers they are trying to attract. There will always be a group ready to jump ship for the latest, cheapest product. "There are those individuals who buy on price alone; they will be attracted to the newcomers, because the only way the newcomers can get market share is to buy it," Powernail's Domkowski says. "There will always be a market for these lower-cost items."
At the distributor level, surviving in tough times comes down to one word over and over again. "You can get close to price, but it's all about service," says Benvenuti. "I think that's what will help us with the downturn in the economy—we're selling to contractors, and they need service."
Schemes for Success
Through recent years, some companies could operate on near autopilot as the booming industry carried a lot of people along for the ride. With the current softened economy, businesses are having to step their efforts up a notch to even approach recent levels of sales or profits. It's also giving companies a chance to go back to the drawing board and reexamine their businesses.
"In February, we'll have one of the strongest months we ever had, but we worked harder at it, too, though," Global Market's Trottman says. "We put some promotions in place and did some different things to stimulate the business." It's also been an impetus for the company to focus on what lines it carries and why.
Distributors may take several different approaches. Some are choosing to focus on their core business, while others think that diversifying into more types of products will protect them when there's a slowdown in one product category.
"We need to maintain our fundamental philosophy we've had for years, and that is to more or less work hard on doing what we've done better," says Erickson's Williams. He suggests going back to the grassroots fundamentals that created a successful company to begin with.
At Horizon, Williams says it's given the company a chance to "regroup a little bit and redefine our role as a distributor; make some adjustments and actually take some new products on. We've taken this period to kind of go through our whole business with a fine-tooth comb and figure out what we do and don't do well."
A fundamental part of distributors' success will be how well they partner with quality suppliers. It takes a longtime to establish a trusting relationship between a manufacturer and a distributor, and many companies aren't willing to jeopardize the relationship by shopping around for the latest and greatest opportunity.
In much of the wood flooring industry today, those vital relationships continue right down from the distributor to the job site. In New York City, Bob Nygaard's distributorship, Olson Flooring Supply Co., is still going strong despite all the challenges. The success comes down to one main reason. "We take personal pride in discussing things with our customers; we know all our customers personally," Nygaard says. "It makes a difference. It could be a couple hundred; we know all of them. We make it our business to go visit them on the job sites."
While companies such as Nygaard's are continuing winning strategies as usual, others are fortifying their defensive positions, and yet others are looking to take advantage of a business climate that hasn't been around for quite awhile.
"My strategy is to prepare for an open door or window," says Woodwise's Goss. As other companies back off in caution, perhaps dropping certain non-core products, Goss sees the chance to pick up the slack. "Rather than back off and try to just survive, we're actually trying to grow at this time. If it doesn't work, all we're out is the preparation. If it works, we're ready to step into a busier climate."
The Big Picture
Despite the economic slowdown, a busier climate in the near future doesn't seem like much of a stretch. There are many positive factors working in wood flooring's favor. In fact, recession or not, most people still sound overwhelmingly positive about being in the wood flooring industry.
"There are so many things working for us that are larger than the little economic factors that have stirred things up for all of us in the last six to 12 months," Duffey says, and most in the industry seem to agree.
One of those factors is the nesting phenomenon much discussed since the Sept. 11 tragedy. People's tendency to stay at home helps the wood flooring market from several angles. First, as they postpone the hassles and lingering fears now associated with travel, they have more disposable income to put into their houses. Second, as they spend time at home, they're more likely to consider ripping up old carpeting and upgrading to wood floors.
Wood flooring's inherent high-end image and quality also work in its favor. As an upgrade-type floor covering, it will always be a product consumers aspire to, just as they would an expensive car or other classy product. As the floor covering market has evolved in recent years, wood flooring has become a standard in almost every home, even if it's only in the foyer or kitchen. More often, it's being used in other rooms as well.
"Wood flooring used to be in one room or a small area, but now it's huge," says Taylor. "People are doing their whole homes. Contractors are doing well now. When you go out in the morning, the parking lot is full of contractors' trucks, and they're nice, new trucks. I never expected to see the things I'm seeing now with hardwood flooring."
At Sheoga Hardwood Flooring and Paneling in Middlefield, Ohio, Pete Miller echoes those sentiments. "This is our 20th year manufacturing flooring. There are very few years since '82 that we didn't exceed the previous year's sales. We surely have a lot to be thankful for."
Post-9/11 in NYC
New York City is legendary in the hardwood flooring business for being a tough place to do business.Cut-throat competition and pricing is the norm, and simple logistics of getting to and from job sitescan be frustratingly complicated. But last fall, New Yorkers in the industry had to deal with the most tragic challenge imaginable—Sept. 11, widely acknowledged as the worst day in American history.
Now, as 2002 has begun, the city is moving on, but vivid memories of the day remain. At Janos P. Spitzer Flooring Co., workers could see the tragedy unfold from the company's location at 24th St. and 7th Ave. "We watched the whole thing from the corner; you can't imagine. There were hundreds of people standing on the street and watching the whole thing happen," says Janos Spitzer, president. "I've seen a couple of wars, so it wasn't so bad for me, but for people who haven't seen anything like it, it's a pretty shocking experience; very surreal."
The situation created some unimaginable scenarios. The morning of Sept. 11, Spitzer spoke on the phone with a fellow wood flooring contractor who was supposed to go to a job under the World Trade Center that morning. The contractor had a dispute with the general contractor and decided not to go to the job. "For days after that, he didn't have the guts to call and see if the GC was still alive," Spitzer says. As it turns out, the GC did make it out.
Carole Steinbach's distributorship, New York Floor Supplies, is located a good distance north of the World Trade Center site, but she and her colleagues also saw the effects that day. "I will tell youit was a horror," she says. "What you saw was thousands and thousands of people walking north on every avenue. Usually New York is a very lively, energy-filled place with lots of noise and talking,but it was silent except for the sound of the cars. From wherever you stood, you could see that smoke coming up."
For a few days, business became immaterial. But with famous New York resiliency, life and business had to begin again. "After a couple days everything was back to seminormal," Spitzer says. "You can't just be paralyzed."
In the weeks that followed, stringent travel restrictions made day-to-day business a lengthier process. Checkpoints at tunnels and bridges caused delays, but it was accepted. "It took us longerbeing inspected and whatnot, but everybody seemed to overcome it," says Bob Nygaard, vice president at distributor Olson Floor Supply Co. "You just go with the flow."
Today, some of those restrictions remain as a precaution, and those doing business in the city have adjusted. "What people have done is reorient how they do things as far as transportation," Steinbach says. "They come in earlier. In order to come into the Lincoln or Holland tunnels or some bridges, you must have at least two people in the car, but not between 6 and 10, so people are changing when they come and leave." In addition, trucks have special restrictions about how they can come into Manhattan, such as only being able to be on one level of the two-story bridges. Also, Brooklyn Battery is still closed, as it is used to remove debris from the World Trade Center site.
Are there lingering financial effects from the tragedy? Those in the wood flooring industry in the city are unsure. Most people say that business had slowed down before 9/11, and the attacks certainlyhaven't caused a crash of any sort. "I don't know how much the additional impact is, but it has to be there because of all the businesses and people that are no longer there," Steinbach says. "How much is impact from that and how much is from the recession is really hard to say. I would say that things aren't terrible; I'm doing okay."
At Janos P. Spitzer Flooring Co., "The only thing I notice is that people don't stand outside and form a line. We've been having fewer calls," Spitzer says. "But I feel it doesn't translate to less business.We've been working harder for making a sale and getting fewer calls."
Nygaard says his business is still going strong, but that the attacks only served to exacerbate the existing problem of fly-by night contractors. "A lot of guys laid people off and got scared with 9/11, and that forced more guys to do it [go out on their own.]" New York is unusual, he says, in its familiarity. "It's a different scenario than any place," he says. "Everybody seems to know everybody; everybody knows what everybody's doing. It's like a small town."
Contractor Peter Downs at New Wood Co., located in the Bronx, says he's fortunate to deal with high-end clientele, and in New York, there's plenty of them. They made tons of money in the '90s, he says, and though they may have taken a hit in recent times, they are still filthy rich. "My contractor clients are not crying," he says. "Most of them are busy at the high end; in that little niche market things are humming along well. Now, there may be a lag time, because a lot of projects now were conceived 18 months ago, but we're bidding a lot of new stuff."
Other contractors may not be so fortunate, he surmises. "I think if I were a flooring guy who made a living banging boards in for a buck a foot or doing working-class homes in Queens, I'd be hurtingright now. I imagine those people are not spending money on flooring products."
Overall, wood flooring professionals in the city agree that business in the city is definitely far from being in a crisis. But as New York rebuilds physically and financially, the most difficult task may be struggling with memories that don't go away. "It seems like it affected everybody; everybody knew somebody. I knew eight people [who died]," Nygaard says, "and it's still really affecting a lot of lives."
One-on-One with Armstrong
Hardwood Floors spoke with Michael Badar, vice president of Armstrong's wood flooring division, which late last year was integrated with Dallas-based Armstrong Floor Products. Before joining Armstrong earlier this year, Badar was with ChoiceParts LLC, an Internet-based auto parts company in Chicago, Ill.
Q. How much has the recession affected the wood flooring industry? Was there a specific impactfrom Sept. 11?A. We haven't seen it. Are there areas where we're seeing some potential slowdown? In commercial building or what have you, yes. However, consumers make up such a big part of the market, and home building and housing starts are still going, so we're not seeing that. In fact, we see an opportunity as people stay closer to their homes to increase some sales. As they spend some time there, they might want to look at a different floor covering at the same time. So, we think this industry is still pegged to grow. Depending on who you ask, it's growing 4 to 8 percent a year; that's not a recession by our definition.
Q. What has happened to availability of products?A. We are more and more focused on making sure we're listening to what customers want and building that, versus making what we have and selling that. We're really going from a sell-what-we-make company to a make-what-customers-want company. We're finding that's going to have a great impact on availability, and there are some basic things we're doing here to make sure we can do that.
Q. How has Armstrong's integration of wood flooring with the other floor coverings affected its wood flooring?A. We look at the integration as a way to really leverage all the resources of Armstrong. We love our brands; we love Hartco, Bruce and Robbins, and our customers love them, too. We want to make sure that as people look at a floor covering, they understand the breadth of the offerings Armstrong brings them. We want to make sure that market by market, customer by customer, we are approaching it how it best serves their needs. That hasn't slowed us down at all; if anything, it's created more opportunities for us.
Q. What are some of the synergies?A. One example is the commercial market; it's a market that historically hasn't had a lot of wood surfaces. We have more than 50 architecture and design reps who call on commercial contractors and architects who, until recently, haven't been talking about wood flooring. That creates a whole new pipeline to talk to commercial contractors about how to get our product into buildings.
Q. What are the product trends you see?A. What we're seeing right now are wider planks, and rustic and natural character. There are also more exotics. People are recognizing more and more that a flooring surface is more than something to walk on; it's a true design element in their home. They're looking for ways to make that unique and their own.
Q. Will the nesting trend last?A. No one knows for sure, but if you look at the size of the baby boomer generation, and the fact that it is aging a little bit, you see people are staying at home a little more. It's a little harder to travel when you get older, or maybe you have two homes and you spend time between them. They want to be with family in an environment they want to be in. They also have the means to do it. Our consumers have gotten much wealthier in the last 20 to 30 years, so that's helpful. We like the trend right now.
Q. What about the increased competition in the marketplace?A. The flooring market is from $15 to $20 billion dollars and wood flooring makes up less than $2 billion dollars; this is a huge market. I look at the introduction of new people in the market in a couple of ways. It forces innovation and it's good for us, like the old sports analogy that when you play with good players, you actually all play better. It also proves that the market is growing. Will they be here if the market flattens? Do they have a 120-year-old brand backing them? We look at that and we say, we're here to stay.
Q. Do the new manufacturers affect pricing?A. Competition in general is good for pricing. Really, what we need to make sure of is what are they actually buying? If they're buying a piece of wood, it can quickly get down to a word we don't like to use—"commodity" business. We're not selling wood necessarily, we're selling a floor covering, a design element of a home and the service that comes with it. Is someone going to be there when you call? Are we going to be there on time? Are we going to continue to innovate and introduce newproducts and services? That's what we're selling in addition to the wood flooring.
Q. Have the bankruptcy proceedings affected Armstrong's wood flooring?A. I haven't seen the effects. First of all, I did just join this company knowing it was bankrupt. We didn't have an issue financially because of our core business; it's the asbestos litigation. We continue to invest in this business, and in 2002 we'll invest significantly as far as new products and quality.
Q. Do you see any further consolidation in the future?A. The market is a big market, and big markets with a lot of players tend to have consolidation in any industry, so there might be opportunities for us or for others to do that as this progresses.
Q. What do you forecast for 2002?A. We expect a strong year. This is a growing market, and we're really focused on executing and executing what our customers are telling us they want—delivering quality products and deliveringthem on time. When we talk about quality, we want the floor surface to be high quality and also want to do it in a way that makes the customers feel the quality. Are we getting it there on time? Are we dealing with issues that may arise appropriately and with the right demeanor? That's all part of making 2002 a great year.
One-on-One with Harris-Tarkett
Hardwood Floors spoke with Jim Morando, president of Johnson City, Tenn.-based Harris-Tarkett.
Q. Is the wood flooring industry in a recession?A. We had a record year last year. Our sales are up almost 20 percent. We understand that there is a definite recession out there, but I think by upgrading our product line and upgrading our distribution we were able to still produce double digit increases. We introduced our largest collection of new products in the history of the company in the fall of last year… We had more than 30 new items that represented incremental sales opportunities for our distributors, and they really embraced them. Although they got out into the marketplace very late in the third quarter, they helped us finish the year strong and overcome the Sept. 11 effect.
Q. How much did Sept. 11 really affect business?A. I definitely think that people were losing confidence before that happened, but it received so much press and play that it weakened confidence even further. For our business as a whole, the predominant end user of our product is the new home construction market, and those foundations were already poured by the time Sept. 11 came around. I would say maybe the smaller part of our end user market—the remodelers— said "Maybe I don't need to remodel," but the lion's share of the market was already committed to wood flooring. I think that if the truth be known, it probably had a little bigger impact in January and February. Some people who were planning to go ahead and do some spec building or aggressively build out some new developments decided to take a littlemore low-key approach to the market. Everything we're starting to see is January was soft, February a little better, and we think March is going to be strong.
Q. What are the product trends right now?A. We see a couple different trends. Exotics are definitely gaining strength, and distressed is gaining momentum. We see that the character species, whether cherry or hickory, is gaining popularity. People have been buying red oak for so long that they want something different. Finally, I think that people like the wider boards, though the 21⁄4 and 3 inch is still the lion's share of the volume.
Q. Are there particular regions where certain trends are strongest?A. We see that obviously the distressed is strongest on the West Coast and the Southwest right now. Exotics seem to be a mainstream movement, and hickory has universal appeal. It used to be that something would start out on the West Coast or both coasts and migrate, but it seems like a lot of these products are getting play wherever they are.
Q. How does the influx of wood flooring manufacturers affect the industry?A. I think that there are an awful lot of people out there who are selling non-differentiated products; there are probably too many of those folks right now in the market. But I think the demand for wood flooring variety seems to be alive and well, and the people who can have a quality fashion floor offering like what Harris-Tarkett offers will always be able to justify their existence. I see a lot of these people coming in and coming in on 3⁄4-inch prefinished red oak. That's a tough way tobreak into a marketplace that's already saturated with that product.
Q. What has happened to prices?A. Our average unit selling price actually increased in 2001. I think there was an awful lot of discounting going on, but we were able to hold our prices because of our selection and quality, and actually increase prices.
Q. Do you see more consolidation coming ?A. I don't know how much. A lot of these companies are privately run, and the fact that they are privately run says that a lot of them would probably prefer to stay that way. Consolidation is a general business trend across all industries, so I imagine there will be more consolidation as we go forward… I don't know if there are a lot of good strategic synergies out there right now that people are taking a hard look at. What I see is people who are doing a good job are expanding theircapacities internally. We bought the Brookneal plant [from bankrupt Burruss Company] last year. There is some consolidation going on, but I'd say the pace of it isn't going to gain a lot of momentum.
Q. What is the forecast for 2002?A. Shipments were basically flat last year if you listen to most people, but this year we think the industry should get back on track and have high single-digit increases. What we're going to do is continue to upgrade distribution and continue to upgrade our product line and get into some additional market areas we're not in today. We think we can grow our business in double-digit terms again this year, even if the market only experiences single-digit growth.
Preparing for the Future
Early this year, the National Wood Flooring Association in conjunction with the National Association of Floor Covering Distributors and Indian River Consulting Group released the first phase of their joint research project, "The Floor Covering Industry White Paper." The research was gathered through member surveys and focus groups. Here are some of the highlights of the findings relevant to the wood flooring industry (members can access the White Paper in its entirety online at www.nwfa.org).
A Few Floor-Covering Facts• Strong market opportunities during the '90s fueled growth in smaller distributors, particularly those that are specialty focused, such as wood and ceramic.• Hard-surface products have yet to be profitably moved directly from the manufacturer to the retailer/end user. Advances in logistical technology favor direct selling, this is challenged by costly realities such as small orders and job-site deliveries. In addition, the contractor/installer market is comfortable buying from wholesale distribution.• The proliferation of new products and manufacturers has fostered the establishment of new, smaller distributors.• Both Lowe's and Home Depot are developing programs that appeal to small contractors. They have been unsuccessful in the past, but it is too early to tell whether these new programs will be successful.• NWFA's most recent profit report indicates that the average NWFA distributor has seen a decline in average gross margin from 22 percent in 1995 to 19.8 percent today.• It is estimated that less than 35 percent of the world's floor covering manufacturing capacity is in the United States. Lower manufacturing costs and dramatically improved quality have made foreign-made products viable. Imports accounted for approximately 17 percent of the total U.S. market in 2000, up from 13 percent in 1997.• With a few top manufacturers driving the business, it is increasingly important that distributors choose the right manufacturer partner.
Looking Ahead• In 2005, floor covering sales will exceed $24 billion (in wholesale dollars). For the year 2000, wood flooring was estimated to be about $1.7 billion, or 8 percent of the market. The White Paper projections are that in 2005, wood flooring will reach $2.3 billion, or 10 percent of the market. The remaining market shares will be 60 percent carpeting, 14 percent ceramic, 8 percent resilient, 4 percent rubber and 4 percent laminate.• Manufacturing consolidation will continue and will be fueled by the emergence of low-cost producers in every category.• Distributors' sales will increase 13 percent over the next five years, however, distributors will lose overall market share. Over the next five years, the distributor ranks will thin with an estimated 20 percent reduction in the number of independent distributor companies. The market will include the big and efficient, such as Armstrong's approximately dozen distributors, and smaller players with less than $25 million in annual sales. Smaller players may have a single focus, such as wood. Middle-sized distributors will struggle.• Distributors will rely more on products and services other than flooring. For example, many wood flooring distributors generate approximately 20 percent of sales from installation and accessory products. New and expanded services, such as design, installation and training, will prove to be a boost to profitability.• Alliances between top builders and large manufacturers will shift power away from distributors and retailers, with distributors providing local servicing at a predetermined, lower margin.• The role of the installer will continue to be vital, with no major change anticipated in the percentage of product going DIY. Distributors that maintain and cultivate relationships with installers will achieve advantages and alternate sales channels that will produce increasing sales and margins. Wood-Specific Issues• The green movement will take a sizeable hold of the market as certification becomes a reality for portions of the wood flooring industry. The growth of wood flooring will begin to slow as these additional costs make wood flooring more expensive.• If just 3 percent of the wood flooring is refinished every year,the value of abrasives, finish and accessory items is about $100 million wholesale.• Wood flooring is shifting toward a larger, broader distributor. In 1996, wood distributors controlled about 60 percent of the wood flooring sold through distribution. This dropped to 52 percent in 2000. This trend will continue.• Wood flooring distributors benefit from floor covering distributors' lack of contractor understanding. Many floor covering distributors consider contractors competition to their main customer—the retail floor covering store. Floor covering distributors may acquire wood flooring distributors to gain thecustomer base.• Solid wood flooring sales growth since 1996 has been 41 percent, slightly outpacing engineered growth of 38 percent. The wholesale price of engineered products has increased during that time, while solid flooring is roughly the same price • The typical NWFA wood-only distributor still has a product line that is predominantly unfinished (unfinished flooring: 59.4 percent, prefinished flooring: 18.1 percent, accessory products: 22.5 percent), due to contractor preferences. As contractors recognize prefinished flooring's benefits of profitability and warranty responsibility, full-line distributors will benefit.