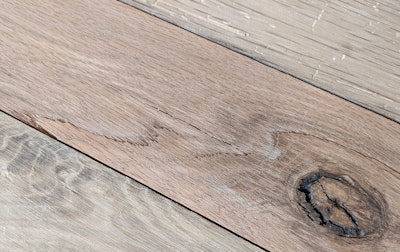 Everett R. Barnsley
Is the wind really what causes "shake" in wood flooring?
Wayne Lee, business development and technical advisor at Burns, Tenn.-based Middle Tennessee Lumber, answers:
Many people think shake—a lengthwise separation of wood along the grain— is due to the wind blowing through tree limbs and breaking down the tree over time (and after the tree is cut, the "wind shake" shows up). That's a factor, but not the cause.
Log in to view the full article