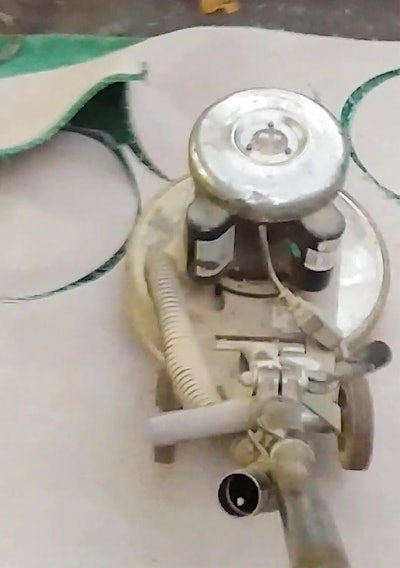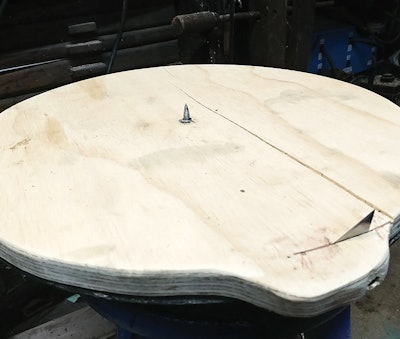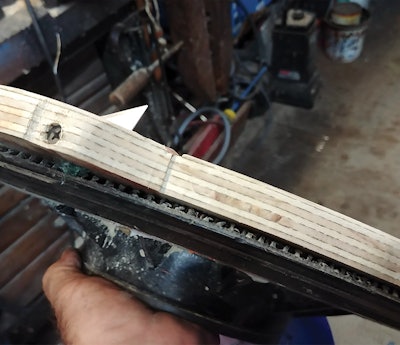 This issue's tip is from Daniel Caffo at Daniel Caffo Hardwood Flooring Inc. in Woodlyn, Pa.

We have been applying stain with the buffer for around five years, and we had always cut out circles of carpeting with a utility knife, using a screen as a template. I am always trying to find a way to speed up production, though, so I came up with this for cutting the circles. We attached a razor blade and a center spike to a plywood disc, which is screwed to our buffer driver plate with four small screws. We were able to cut 80 carpet pads in just a few minutes.



See a collection of previous job-site tips on our Pinterest Trick of the Trade board. Do you have a Trick of the Trade to share? Email it to WFB. If we use it, we'll send you a WFB T-shirt.