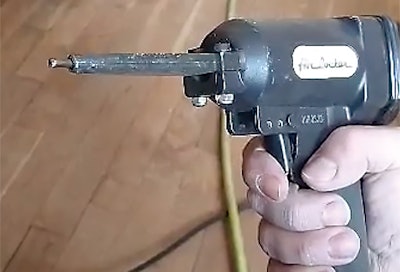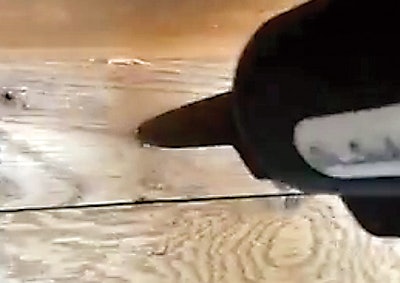 This issue's tip is from Ken Hoffman of Lansing, Mich.-based Garrage Family Floor Sanding LLC.
Over the years I've bought a lot of dumb tools, and I own most of everything a wood flooring pro would ever need. Among my dumb tools, an automotive air hammer would have to be right up there. I bought it to set nails, which it does, but it also skips around and damages floors easily. I stopped using that, and my go-to punch for years has been a giant punch. But then a few months ago I saw talk on social media about the Air Locker tool for setting nails. This was one of those rare instances of "I can't believe I haven't owned this thing for years." The first nail I set was like seeing the matrix! It's definitely worth the money (it's available on Amazon for about $54).
---
RELATED: Trick of the Trade: My Dad's MacGyver Drill Trick
---

See a collection of previous job-site tips on our Pinterest Trick of the Trade board. Do you have a Trick of the Trade to share? Email it to WFB. If we use it, we'll send you a WFB T-shirt.