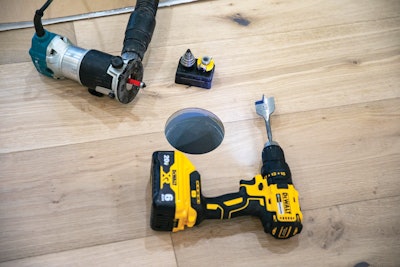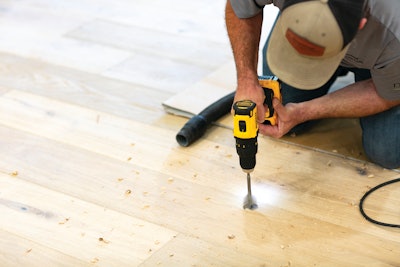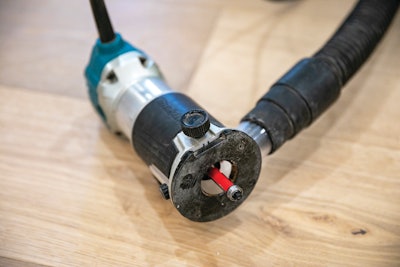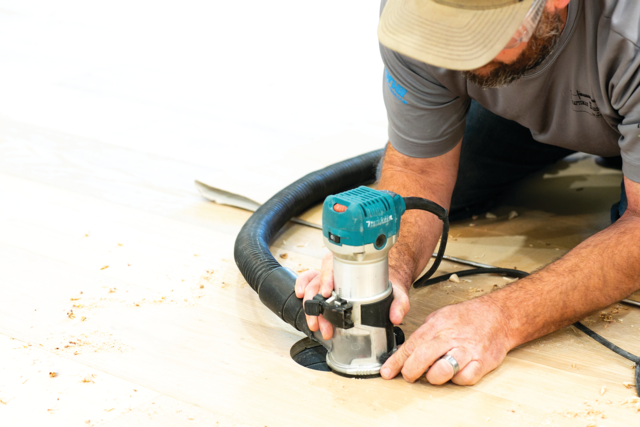 This tip is from Matt Garcia at San Angelo, Texas-based Craftsman Hardwood Flooring:
Have you arrived at a job site excited to install a big open room and forgotten there's a bunch of floor plug outlets to cut around? I have, and it ruined my day! I realized the fastest way to do this without hassle is to install the entire room right over floor plug outlets (marking them as you go on top of the boards) and then cut them out when you're done. First I drill a hole with a spade bit, then I use a router with a flush trim bit. Some electrical plugs need an offset because they have little grooves on the side, but between the flush trim bit and an offset bit, you can handle any circumstance. Once you're done you'll end up with a perfectly fit opening for the hole.
See a video of Garcia demonstrating this tip:

See a collection of previous job-site tips on our Pinterest Trick of the Trade board. Do you have a Trick of the Trade to share? Email it to WFB. If we use it, we'll send you a WFB T-shirt.