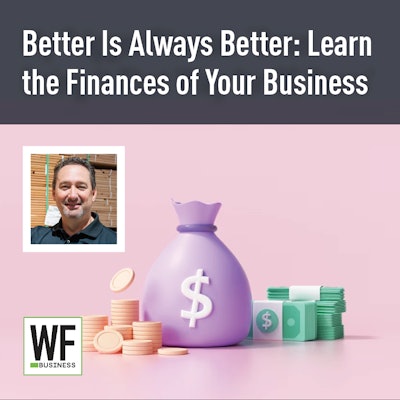 I know from experience that you CAN teach an old dog new tricks. At 63, I'm still learning. I listen to podcasts and read almost every day; I'm learning all the time.
As you get older, you have to be very intentional in your learning. If you're reading this, you know a lot about hardwood flooring. I'm sure that you're comfortable answering questions about installing, or sanding and finishing, and proper care for hardwood floors. But that confidence might start to disappear if someone asks you about the financial part of your business, such as specific details about exact costs or net profit.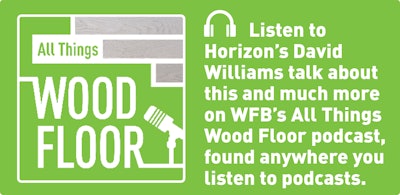 To run a company profitability, it is essential to understand the financial part of your business. Income and expenses are the lifeblood of every company. Knowing how to budget for both can be the deciding factor in surviving in both good times and tough times.
A strong understanding in business financials is often the difference between a person who works for a flooring company and a person who owns a flooring company. Don't wait until your company is in trouble to get better at managing money!
Fortunately, there are a lot of ways to start learning:

Listen to podcasts about specific topics. These are free and you can listen anytime.

Take an online class or online training. Some are free!

Enroll in an evening class. Local community colleges have low tuition.

Bring someone onboard to help and teach you.
There are also computer programs that can help. If you don't know where to start, it can be as simple as googling "how to learn business finance."
I've been blessed with running Horizon Forest Products for 25 years now. When I think about Horizon, I don't think about all the trucks and buildings; I think about the faces of the people who make the company great. It is a great honor to help them provide for themselves and their families, but it's a great responsibility too. Business financials don't just keep the lights on for the business, they keep the lights on for the people who work beside me.
At the end of the day, it's the people that matter. As you continue to get better at managing the company, your team will get better. And having people in the company that are doing well should be part of our success plan. It should be better for everyone.
And better is always better.
This blog is sponsored by Horizon Forest Products. For more from them, click here.
---
RELATED: All Things Wood Floor Pod: Horizon Forest Products Leaders Detail Challenges, Rewards of Distribution Today
---