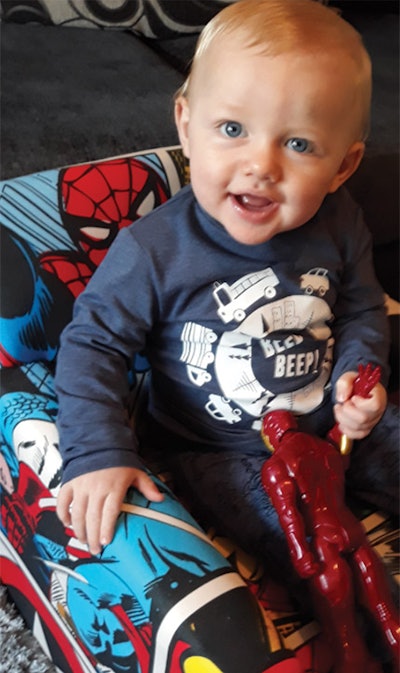 Not sure where to spin your web to catch new retail customers? Try a Facebook contest, and be sure to include Spiderman.
Woodstyle Flooring NI, based in Bangor, Northern Ireland, decided to give away, of all things, a children's Spiderman chair as a way to drum up business. Owner John Davidson posted a photo of the chair in August with instructions to like and share the post for a chance to win the chair, and the post received 480 shares and more than 40,000 organic views.
Davidson says the idea came to him after he had made a mistake on a job site and ate the costs. He was looking for redemption—to create something positive from the negativity he was feeling. A nearby business had a row of colorful kid-sized chairs outside its building, and Davidson thought giving one away online might attract a family audience to his store.
And attracted they were. According to Davidson, business flooded in, with sales after the contest running 30–40 percent higher than average.
Davidson has since held other contests for similar chairs, always featuring a Marvel superhero, and while none has received quite the same reception, a handful still saw more than 100 shares and around 25,000 views.
Davidson is now all-in on superheroes in his business, including a laminate floor product with comic book pages underneath the top layer. The lesson in all this?
"Quirky works," Davidson says.
Editor's note: Do you have a social media success story? Send it to e[email protected].