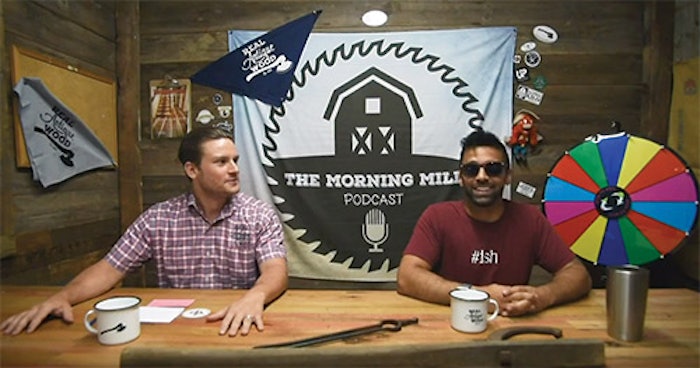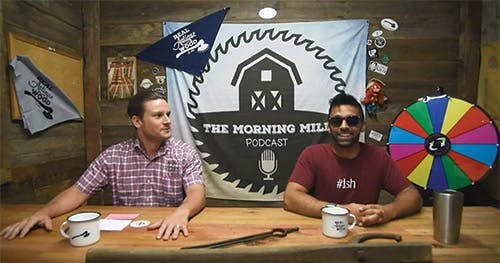 When Irvington, N.J.-based Real Antique Wood Outside Sales Rep Tom Simpson (left) and Digital Marketing Manager Michael Scicolone launched The Morning Mill podcast on YouTube in June 2018, viewers consisted of a few customers, friends and "our moms," chuckles Simpson.
Since then, the lighthearted show has grown to 420 subscribers, with content ranging from the company story to interviewing local business owners and hosting reclaimed wood DIY sessions.
"It's almost like having that ice breaker online before they even come in here," Scicolone says of customers who've seen the show. It has also become a place to direct people who have questions about products.
"Really, our goal is to teach people about what we do, how to do what we do, and try to make it entertaining," Simpson says.
Setting aside time for the show has been challenging, but strengthening relationships with guests and viewers has been worth it. "You've just got to stick with it," advises Scicolone. "And you've got to have fun," Simpson adds.