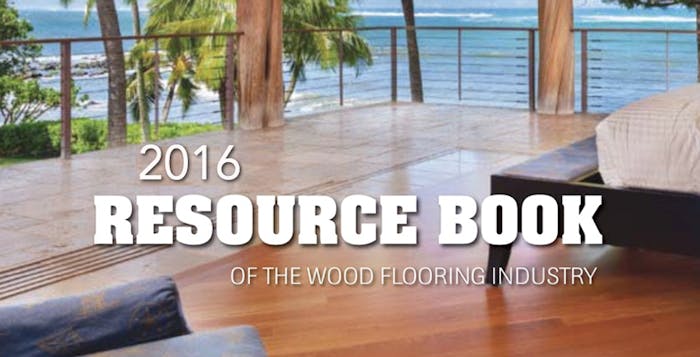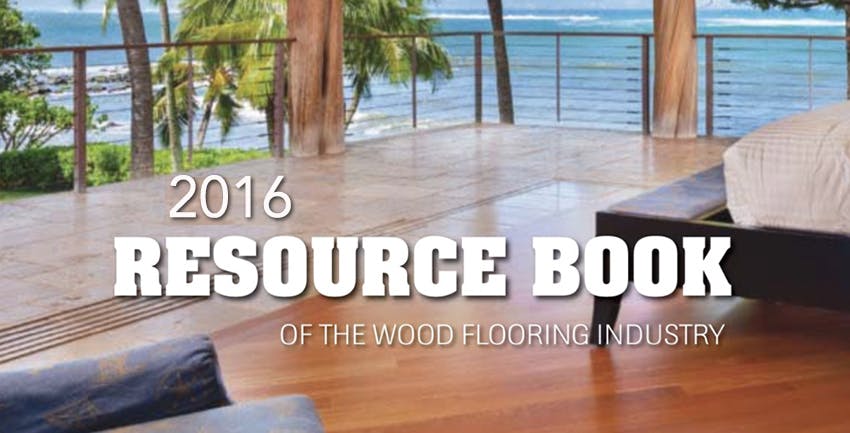 The 2016 Hardwood Floors Resource Book gives advertisers year-long exposure online and in print.
It's hard to believe, but summer is winding down and our staff is already hard at work on the 2016 Resource Book, the hardwood industry's only comprehensive resource for everything wood flooring.

If you can name it, you can find it among the 330+ pages of the Resource Book: Products, which companies make which products, manufacturers, contractors, distributors by area, dealers and retailers.

This is one of our most anticipated issues each year and the great news is, there are many perks for advertisers in the issue. Here are five of the best:


1. Year-Long Visibility — Online and in Print
"We regularly hear stories from our readers who keep the Resource Book on their desk at all times, even after it's torn and tattered from being referenced so often," says Kim Wahlgren, editor of Hardwood Floors. "We love stories like that."

As an advertiser in this issue, your company is bolded throughout and your listing includes the NWFA Advertiser logo, helping you stand out. But there's also a significant online aspect.

Your brand will be featured in the online Resource Book, which receives more than 120,000 pageviews on woodfloorbusiness.com throughout the year.


2. Your Prospects Are Out There, Help Them Find You
In addition to the 23,500 people who receive the print edition of the Resource Book, thousands of people find it online each month. As an advertiser, your online listing includes a "Request a Quote" button, where prospects can request a quote right from your listing. In July alone, the online Resource Book had more than 14,000 pageviews.


3. Stand Out Above Your Competitors
As prospects search the Resource Book, both online and in print, issue advertisers are more likely to be found. In print, your listing is bolded, while non-advertisers are not. In addition, an "NWFA Advertiser logo" will be placed next to your company name. Online, you'll automatically "pop to the top" of search results ensuring better exposure while your competitors fall to the bottom.



4. Increase SEO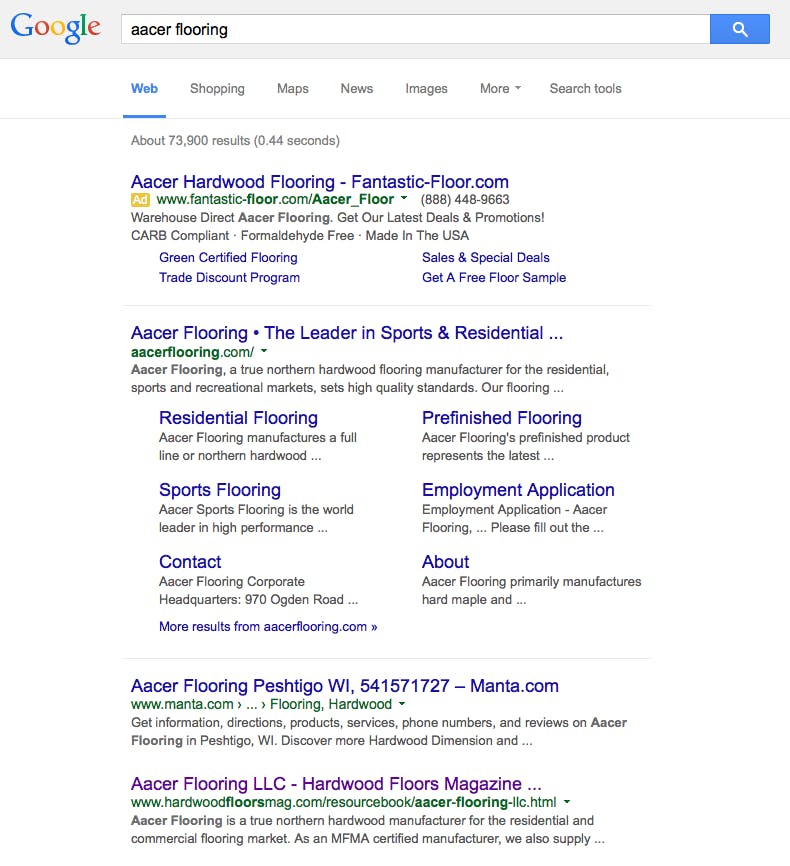 Your company's online Resource Book listing often appears on the first page of Google search results.Being listed in Hardwood Floors' online Resource Book brings substantial SEO benefits, again helping more prospects find your brand. Many of our advertisers' Resource Book listing can be found on the first page of Google results for their brand. In some cases, the Resource Book listing is higher than their own website!


5. No Extra Cost
When you advertise in the 2016 Resource Book your brand gains all the benefits listed in this blog post, but at no extra cost. With your purchase of any print ad — whether that's a two-page spread or a ⅙ page black and white — everything is included. This is a great way to make your marketing dollars go further while gaining year-round returns.

Interested in helping your brand reach quality buyers in the 2016 Resource Book? Have additional questions you'd like answered? Just want to chat about your marketing goals and objectives? Don't hesitate to call or email me anytime.


Kendra Griffin, Account Executive: 608-467-1084 | kendra@woodfloorbusiness.com