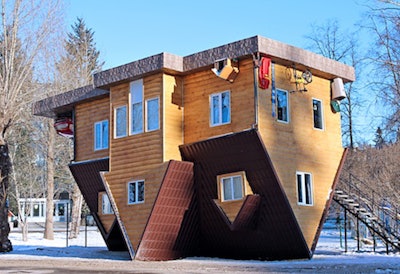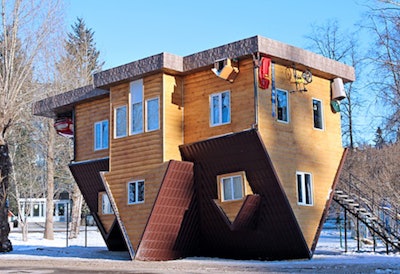 My next-door neighbor sold his house—to a house flipper. The kind that puts up billboards up that say something like "We buy houses for cash" or something. The other day I noticed a contractor checking out the house; he said he was there to provide an estimate on a new roof for the new owner. We struck up a conversation and it went everywhere, but mostly on how to conduct business. Even though I was a flooring guy and he was a roofer, the similarities were many aside from our actual skill sets.
He told me he was trying "to get in" with this company because they have a steady supply of work. I then asked him how he got most of his work, and he said he uses a lead generation source, and they charge him about $75 for each lead on average. He lives about 60 miles away from my house, so he had to drive 60 miles from his house just to check out this "lead." This lead generation company is separate from the house flipper – totally unrelated, but they throw him leads with a partial regard to his home address. Some of the leads are far from his home, and some are not at all what he is interested in bidding. But … most of the time he had to drive out to the "lead" to see if it even works out for him. He rationalizes it as the best he can do and is happy to pay for the service because he has no other way of finding work. He ends up paying the $75 fee for many leads that never go anywhere, but he dismissed this as "life in general" and, although not happy about it, accepted it.
I asked him if he had a website. He did not.
I asked him if he had a FB page for his company. He did not.
I asked him if he had any on-line presence at all. He did not.
I asked him how long he has to wait to get paid. He said about 90 days on average.
I asked him if the jobs are profitable for him. He said he clears $$ after expenses, so yes.

All those are wrong answers as I heard them, and I told him that. He asked me why.
I told him I pay ZERO for SEO for my website. His eyes opened wide, and he said, "Go on ..." So I told him I am no expert, but I could share with him what I have done, and if he liked it, he could do it, too.
I told him he could get a website from any source he wants—he doesn't have to pay a web page creator a large sum—but he can if he wants a super-nifty-looking page. I pay about $10/year from my ISP for my page. The rest is turn-the-crank SEO stuff that anyone can do and every website NEEDS to do.
I suggested he go to a website service and make himself a rudimentary web page using the blank templates, putting pics of his work on it. He can pay the $10 per year and move on to the next part.
The next part is to Google his company name. He is going to find his company name is probably in 40 places that he does not know about. Examples include Yelp, Manta.com, YP.com, Google (of course), Yahoo, Angie's List, Home Advisor, etc.
Even though he had never conducted business with these sources, he will find his identity is already there—he just has to "claim" it. By that, I mean he has to step up and prove his identity to the website. Once that is established, he can populate the page with his hours of operation, what his talents are, pictures and a bio if he wants.
Then he can go to the next site and the next site, until all are claimed. This will take some time investment, maybe one or two at a time, but just by doing this small thing he would be sending up a virtual red flare that the Google web crawler would "see" and boost his online identity up in searches. Any kind of action will do this—Google "sees" everything (like the eye of Sauron … LOL). How Google ranks them is an entirely different article, and is and wacko intense (you can "Google" how it's done when you are finished with this article).
Next, he can go to Facebook and make a page for his company and try to make postings on his page as often as he can. Some do it hourly, daily, weekly, monthly—we all know how busy we are. He can also try Instagram, Twitter and Pinterest if he has the time. I, for one, do not, and have settled on Facebook. However, the more, the better!
Then, he can tie it all together by asking his customers to leave a review on the typical sites. Google is the most powerful site, so I suggest trying to influence more reviews onto Google. Some will leave a review on Yelp or Angie's list, and although they are not as powerful, they still work. Google will start "seeing" the action, and a really cool thing starts happening: He will start to rise in the search results when a customer searches for service. A customer gave me a review and put pictures of my work on his Yelp review. I hadn't known it before, but when customers add photos, it's like rocket fuel poured on an open fire in terms of SEO search results! So, guess what a good thing to do is? Gently ask your customers to upload pics of your work to their review. Be careful though, you can't arm-twist a review. Just ask and hope they follow through.
This is all free stuff, and before anyone starts paying for professional service, it is nice to go to the end of this path and get a running start on SEO marketing. The rest is just fill-in-the-blanks simple stuff.
Any business owner can buy an SEO book from wherever and sit with a nice cup of coffee and learn more, but I just gave you my crash course. This is all I do—and it works. I am ranked in the top three businesses all the time, and my customers tell me they rarely call up businesses that are ranked #4 or below. Not for any particular reason, but simply because they did not see the benefit of calling every contractor for a quote.
Back to my new roofer friend and the flipper … he told me he had previously submitted a quote for a roof on another home for the house-flipper company, but the 18-year-old receptionist told him "he was too high" and they went with someone else. He said he priced his bid very low, with hardly any profit, because he wanted to get "in" with his company. I asked him what the real value was if he gets their work, and he said "steady work."
If he had given a bid of $100 for an $8,000 roof, the house flipper would've still thought he was too high, because that's just how they work.
But through a solid and simple web presence, he can start making his cell phone ring off the hook, which should be "normal"—the natural state in our careers.
If any of my fellow wood flooring contractors seek out house flippers, I suggest you continue to do so, but approach them expecting to be the boss, not the expendable bid. They care nothing about making you wait 90 days to get paid, and you already know how I feel about that. They also don't care about your bills or your weekly labor payout. Whether we are doing floors or roofing a house, we all need to advocate for our own business and charge what we're worth.
Once you have your simple online marketing fundamentals in place, you'll be getting calls from all sorts of customers. From there, you can widen your horizons and perhaps even pick and choose WHERE you want to work, as well as how often.

I hope this helps.
See more from Angelo DeSanto:
A Distinction I Never Wanted: Being Expensive
How I Stand Up to GCs to Get Paid Quickly
Can You Be King of the Hill in Your Wood Flooring Market?
A Wood Floor Pro's Rant: Post-It Notes and Slow-Pay Customers
See all of Angelo DeSanto's popular blog posts and magazine articles here.